Integrated
Resources
Corporation
About Integrated Resources Corporation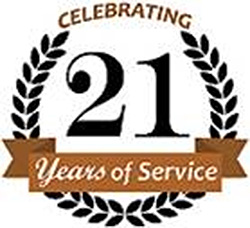 Integrated Resources Corporation (IRC) was formed in April of 1999 as a for-profit corporation with the explicit purpose of serving Midwest US businesses for their business technology needs.  While primarily geared for I.T. related services and products, IRC consults, designs, implements, mentors and services firms on a diverse spectrum of issues to facilitate success for clients' business objectives.  While many firms are geared to short term profits that meet their needs, IRC has always been focused on providing a business partnership with their clients for long term relationships to maximize the goals of those clients.

We serve our clients.  We are pro client.  We are decisively vendor agnostic with regards to business solutions involving software and hardware or any other items, when needed to accomplish a goal that is in keeping with what is best for the clients' needs for the long term over all.  All the services and products we provide our clients have been derived on the basis of that philosophy. 
IRC is not a business-to-consumer corporation, IRC's only focus is business-to-business partnerships.  Our customer base ranges from single employee entrepreneurs to national clients spanning the USA.  Most of our clients have been with our firm over 10-15 years.
As business needs change, we consult and design solutions to accommodate such change to the long term profit and benefit of our clients.  IF that change involves technology elements and procedures for which we are best suited, great!  If other contingencies are required, we can co-team / subcontract and project manage to facilitate a best outcome for you the client.  The vendors and products we work with have been chosen because they have solid, reliable performance and back-end support.  We have no interest in, or time for, "short-term", cheap, unreliable products or technologies.
Our Experience …
We charter human resources that have years of mature field experience, training and certifications in the areas of business, planning, practical implementation along with skilled troubleshooting to support what we implement.
Why Choose Integrated Resources Corporation As Your Business Technology Solutions Partner …
We care and get it done.  We understand and facilitate.  We are experienced with the philosophies, disciplines, tools, technologies, knowledge and wisdom to provide beyond what you are looking for.  If your need exceeds our capabilities on a business need, we'll advise you and point you to the best consideration to advance your goals.  We are on your side for your best – it's who we are.
Questions?
Contact us at 515-274-0817, Option #1 or use the contact form.   Let's talk, let's meet, let's make you, your staff and your firm, successful!
Contact us with any questions you may have.  We would be honored to form an I.T. partnership with you.
2041 Grand Ave, Suite A
West Des Moines, IA  50265